Boost Promotions, leading promotional marketing agency in New Zealand, has won 6 major awards at the APPA Promotional Product Awards, held at Cordis in Auckland this year.
The APPA (Australasian Promotional Products Association) Awards celebrate creativity and outstanding use of promotions products in businesses. This event is the only annual event held in Australia and New Zealand that recognises achievements of both businesses and individuals within the promotional industry.
Tara Holdich (Boost Promotions, marketing manager) said: "It's great to see promotional products being produced to such a high creative standard. Some of the categories this year were quite interesting such as Eco-friendly and sustainable products, entire ranges of products and clothing Made in New Zealand and full integration with digital and  media campaigns. I am really excited to see what happens next in this space, there is a lot of creativity happening that will certainly shape the promo industries future"
The APPA awards ceremony recognises the importance of promotional products and the hugely memorable and interactive experiences they create. Promotional products have the ability to raise brand awareness and if executed well can reach the masses and continue to tell a companies brands story long after a campaign has ended. 



Boost Promotions have been awarded:
Category: Apparel/Wearable Products
Tui Catch a Million T-Shirt
Boost Promotions (under the Mr Vintage brand) worked with DB Breweries (Tui) to design and produce the latest Catch a Million T-Shirts for the 2017/2018 T20 and ODI summer cricket games in New Zealand. The campaign gave fans the chance to win a share of $1 million dollars if they caught the ball with one hand, while wearing the Tui t-shirt.
Judges' comments included: "Great job. Design is on brand for Tui and is stylish enough for the customer to wear the T-Shirt long after the campaign has ended.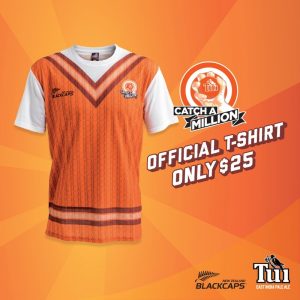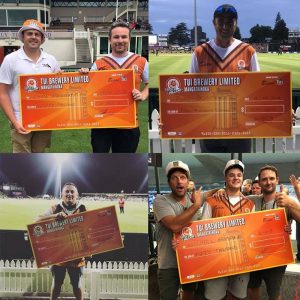 Category: Event Merchandise
Eden Park Collection
Mr Vintage (Boost Promotions) is thrilled to work in partnership with Eden Park to create a locally designed stadium range of promotional t-shirts and branded accessories.
Eden Park has a rich sporting history and its global profile is unmatched by any other stadium in the country. Mr Vintage is renowned for creatively capturing iconic New Zealand moments, brands and personalities. From Eden Park t-shirts, tea towels, commemorative limited edition pink cricket balls, hoodies, cricket sets and more the ongoing campaigns and ranges have been a success.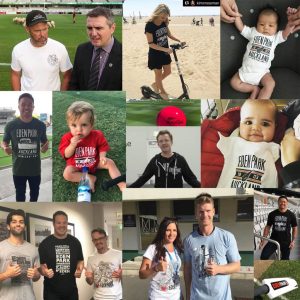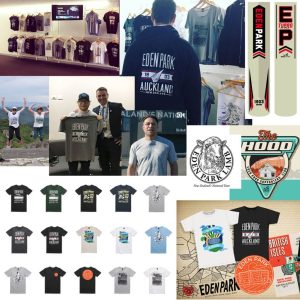 Category: Made in New Zealand
Tourism New Zealand clothing range
Boost Promotions are delighted to work with Tourism New Zealand, to create, stock and distribute their 100% NZ Made apparel around the country. These items are worn by staff, given as gifts to visitors and can be purchased by tourists to take home as their little slice of New Zealand.
Judges' comments: Quality New Zealand made apparel reflective of Tourism New Zealand's brand and the concepts created were spectacular to fit with such a promotion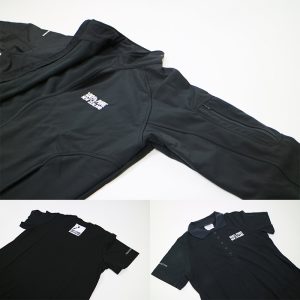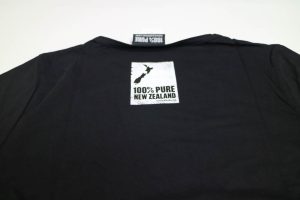 Category: Best integration to a media campaign
Mammoth Steady the ship captains Hat
Mr Vintage were delighted to work with The Alternative Cricket Commentary (ACC) and Mammoth to produce the 2017/2018 Steady the ship captains hat. The audience was encouraged to get involved in the campaign by purchasing Mammoth milk to receive their hat or alternatively purchasing the hat at Mr Vintage online. They were also encouraged to take pictures of themselves and post onto social media.
Judges' comments: "really nicely designed cap, good integration with the Mammoth brand in terms of the subtle branding presence at the back of the cap to make the product more useable.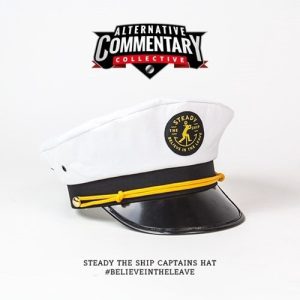 Category: Distributor self-promotion
Client and Staff Christmas Gifts
Every year at Christmas, Boost Promotions thank a selection of their clients with gifts. With the incorporation of Mr Vintage they took this opportunity to create creative and Kiwiana inspired client Christmas gifts. As a leading promotional agency in New Zealand it was a requirement these gifts were branded, useful and summer related.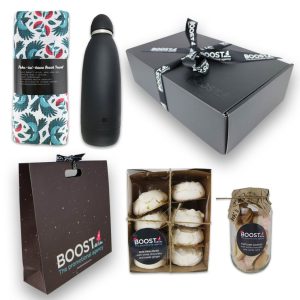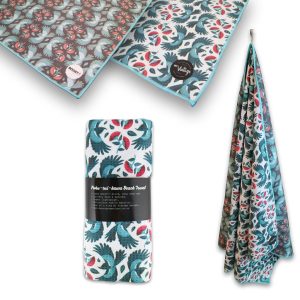 Category: Overall Winner
Platinum Award for Overall Excellence