Go green with smart, eco-friendly promotional products that contribute to a healthier planet and promote your brand.
Now more than ever consumers are demanding promotional products that impact positively on the environment and society, and this movement is here to stay.
So what does sustainability mean, and how can you business get on board?
Eco-friendly and sustainable promotional products, should be made from materials that are bio-degradable and not harmful to people, nature or the environment during production. The products should have environmental, social, and economic benefits. Some sustainable materials include cotton, bamboo or even cork.
Environmentally friendly promotional products can boost your overall marketing too, by demonstrating your commitment to going green and the health of our environment, people and nature.
Some fantastic eco-friendly and sustainable promotional products that contribute positively to planet earth and demonstrate your brand values are:
Promotional seed sticks (The Eco Basil Pencil)
This is so much more than a pencil, it grows into a basil plant. A sustainable, plantable pencil. The end capsule is filled with basil seeds. Use your pencil, and when you are ready plant the end into soil, and sun and water and with it grow.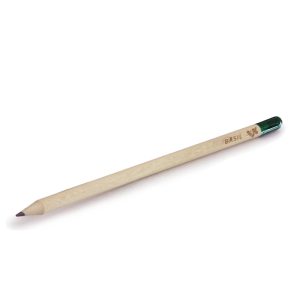 Eco Bamboo Notebook
Actual bamboo cover with black spiral and elastic band. Including 70 sheets lined recycled paper and a bamboo pen.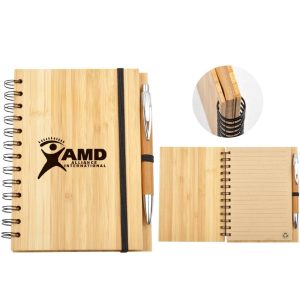 Cork Coasters
Set of four natural non-marking cork coasters with the choice of round or square options. The set is nicely presented in a natural cardboard gift box with a window to show off the brand.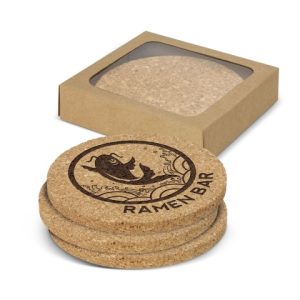 Bamboo Flight Paddle
Wooden serving paddle which holds four taster glasses, shot glasses or shooter glasses. It is ideal for craft beer tastings as well as serving shots, mini cocktails and mini desserts.
Refresh your businesses "going green" approach
By using eco-friendly promotional products to promote your brand, your business is joining the revolutionary green movement. Feel awesome about giving away your branded promo products, knowing that are not having a harmful impact on the environment.
To really get behind sustainable practices in the office your business can also 
Have a refresher email sent out or meeting on best practices around recycling
Use recycled paper in the photocopier and printer
Use fair trade and organic coffee and tea products
Use non-toxic dish washing liquid and cleaning products
Suggest that staff to ride to work on bikes or use public transport