The most obvious reason we love kids soft toys is that toys are fun, and they make kids feel important. Cuddly kids soft toys can be companions for children, encouraging nurturing and learning development. Soft toys are generally always smiling too, providing a welcoming engaged audience for developing children's social skills. The way children play with specific types of toys can also determine and fuel different interests in music, art, transport, building or cooking.
Interestingly kids can become attached to all sort of items such as blankets, kitchen accessories, soft toys, rattles or even television remotes because on some intuitive level they believe these items have a personality, a unique intangible quality that can't be replaced.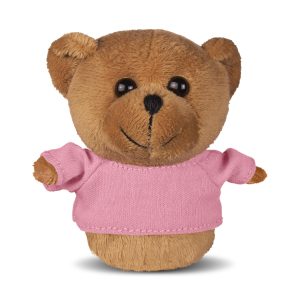 Knowing the love and affection kids and even adults have for soft toys, a personalised or branded soft toy can make for very memorable marketing campaigns. If your company has a mascot or animal logo, you could consider having a soft toy version created. Soft toys make fantastic promotional items or souvenir for gift shops, charities, companies and schools.
A successful campaign Boost created recently were the memorable Dole Soft Toys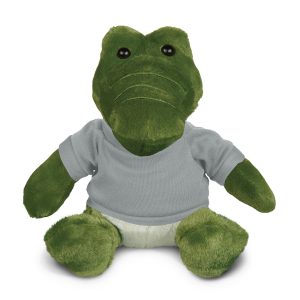 How the teddy bear was born
If you haven't heard the story yet about former United States President Theodore 'Teddy' Roosevelt, who refused to shoot a bear on a hunting trip, then check out this interesting TED Video 
If you are thinking of branded soft toys for your next promotional campaign, or need some inspiration speak to our team today or browse or Toys & Novelties section on our website. We can also create custom made toys and colours for any mascot or logo replication, let us help bring your brand to life today!