Eco-friendly and sustainable promotional products are a great way to help save the planet and attract customers, but what actually defines a product as Eco-friendly? 
Products might be considered environmentally friendly due to the materials they are made from; because they promote green living; or because their manufacturing process is less harmful to the planet. 
Why choose natural materials?
Natural materials such as cotton, bamboo, wheat, cork, glass, or wood are considered better choices over plastic because they are biodegradable and often recyclable as well. 
"Recycled" means many things…
When a material that was once considered waste get's reused or repurposed, it's recycled. Old water bottles can be converted into thread used to create brand new garments. Similarly, old cotton clothing and other natural fabric can be broken down and woven to make new jackets, t-shirts, hats, and fabric. 
Recycled items made from Bio Waste use natural manufacturing waste such as coffee grounds or wheat straw waste in the production of something new. The same processes can be used for many other natural waste materials such as cornstarch, rice waste, wool, even the fibrous waste left over from apple juice production can be recycled to create a 'leather' material to produce a handbag. 
Carbon emmissions
How items are distributed and transported is also an important factor. For example Sea freight is much more environmentally friendly than air freight. A plane (Air freight) creates 44 times more CO2 than a ship (Sea freight) when carrying the same freight over the same distance.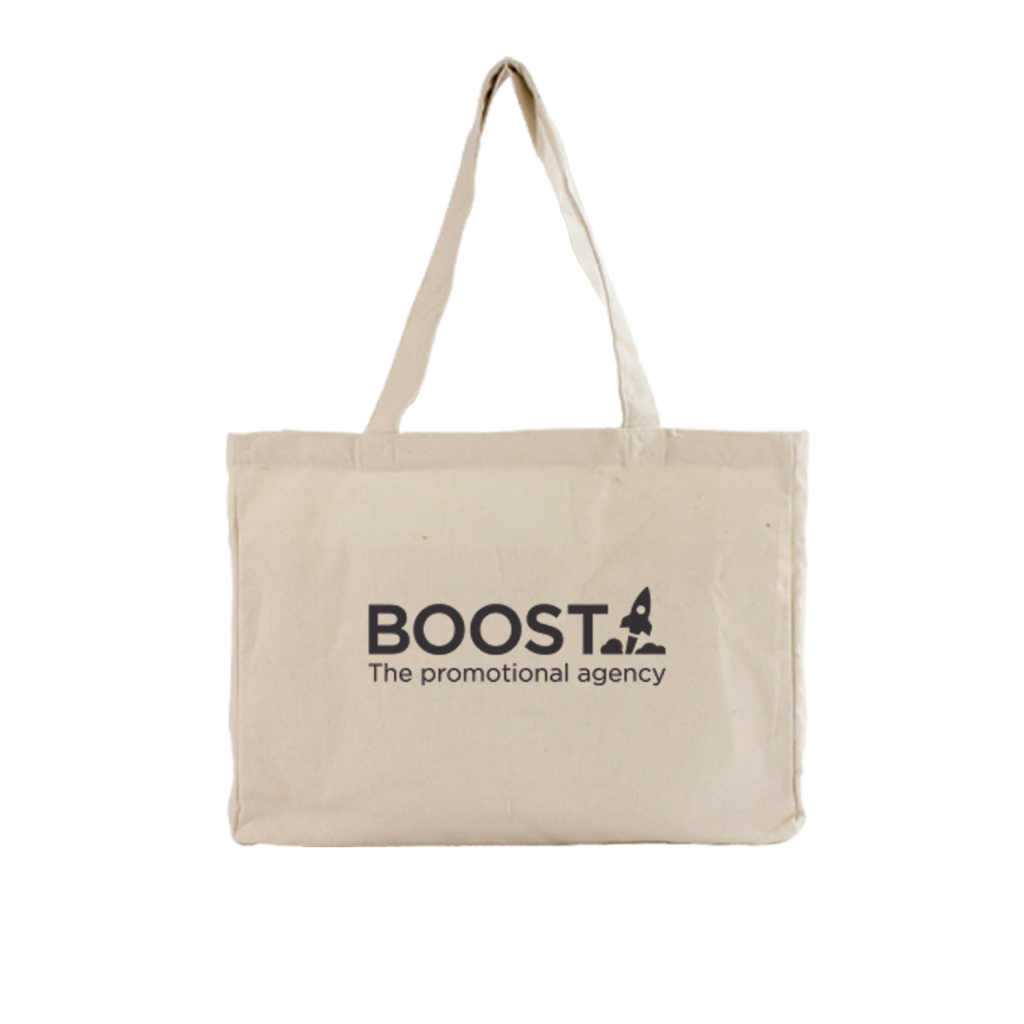 $21.06
The 4 piece farmers market set is a practical, stylish and eco friendly option for all your shopping needs. This set consists of 1 x 340gsm Pocket Canvas Tote Bag and 3 x Mesh Produce Bags. Pocket Canvas Tote bag has a roomy sides and bottom gusset which are designed to expand to fit all your shopping in.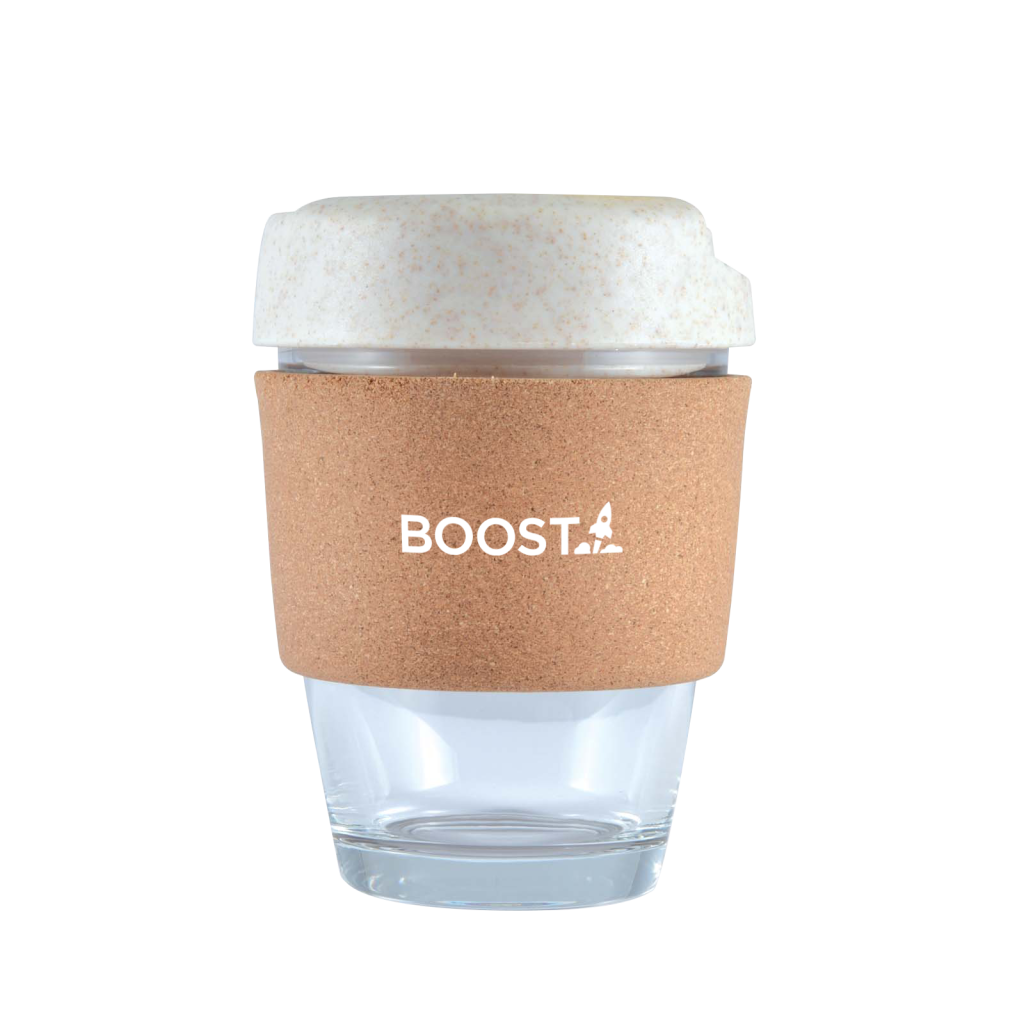 $14.78
320ml glass reusable coffee cup. Eco comfort lid made from a 50% blend of wheat fibre and polypropylene. Borosilicate glass is known for its durability and thermal shock resistance. Nominate your choice of flip piece colour. Packed in kraft gift box. For logo longevity, hand washing is recommended.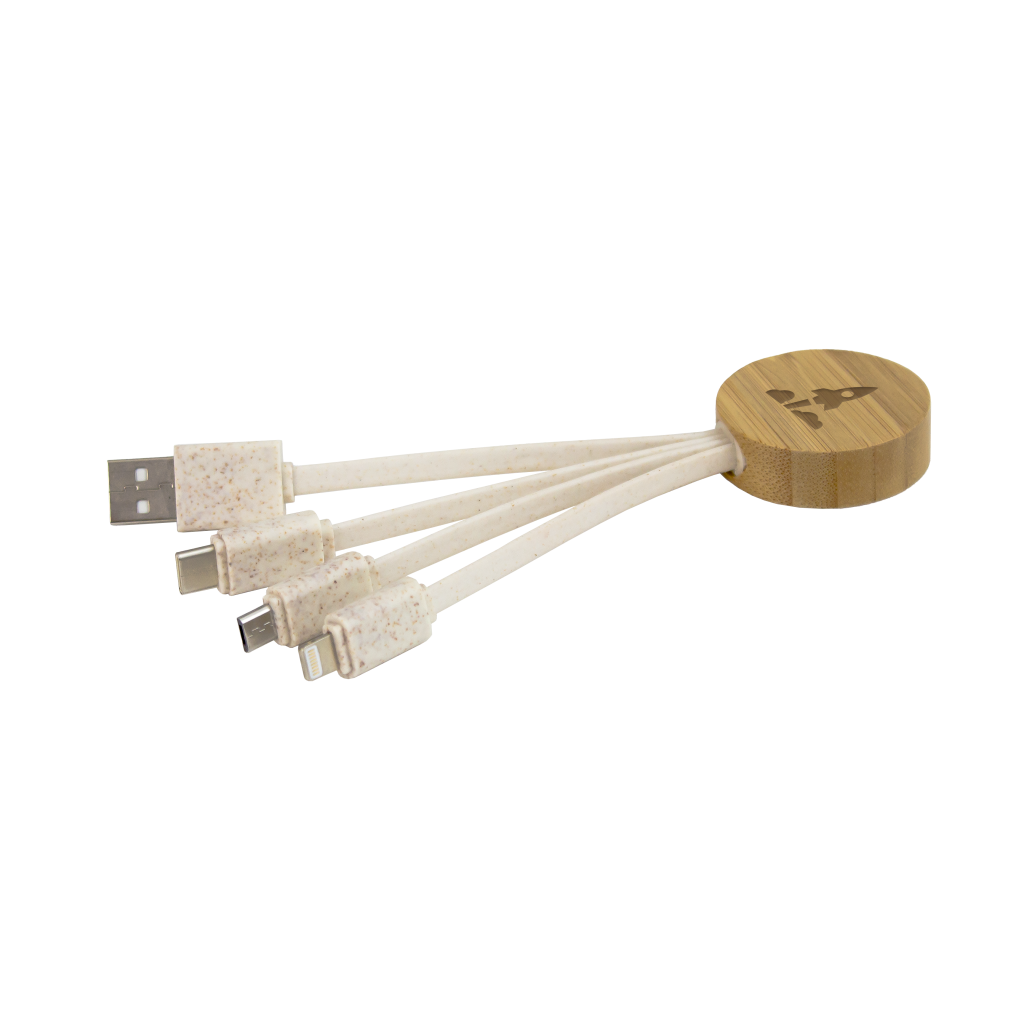 $7.50
Stylish with natural lines, 3 in 1 charging cable, made from bamboo and wheat straw. Wide printing area. Luna has a USB connector cable, a micro USB, a lightning connector and a type C connector. Especially designed for laser engraving and presented in an individual bag.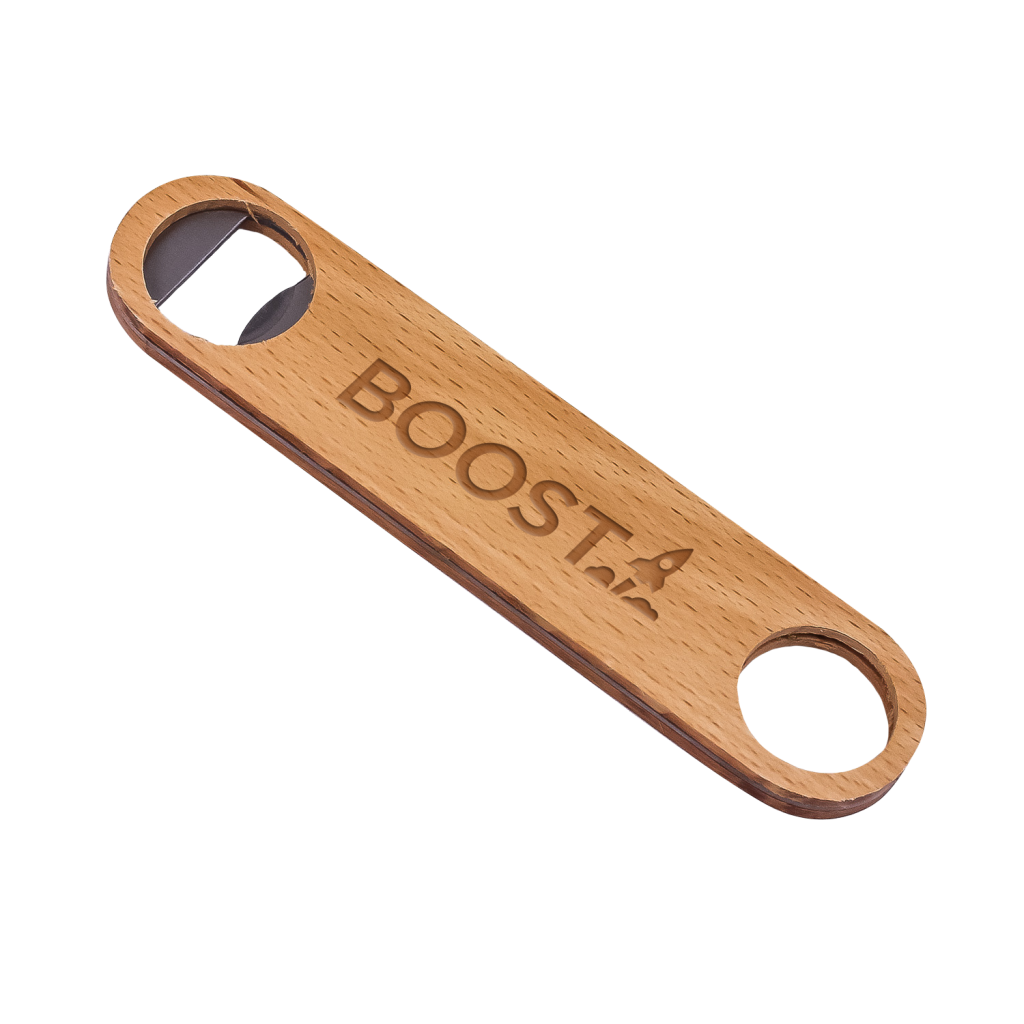 $4.93
Stainless steel bottle opener with beech wooden plates on both sides.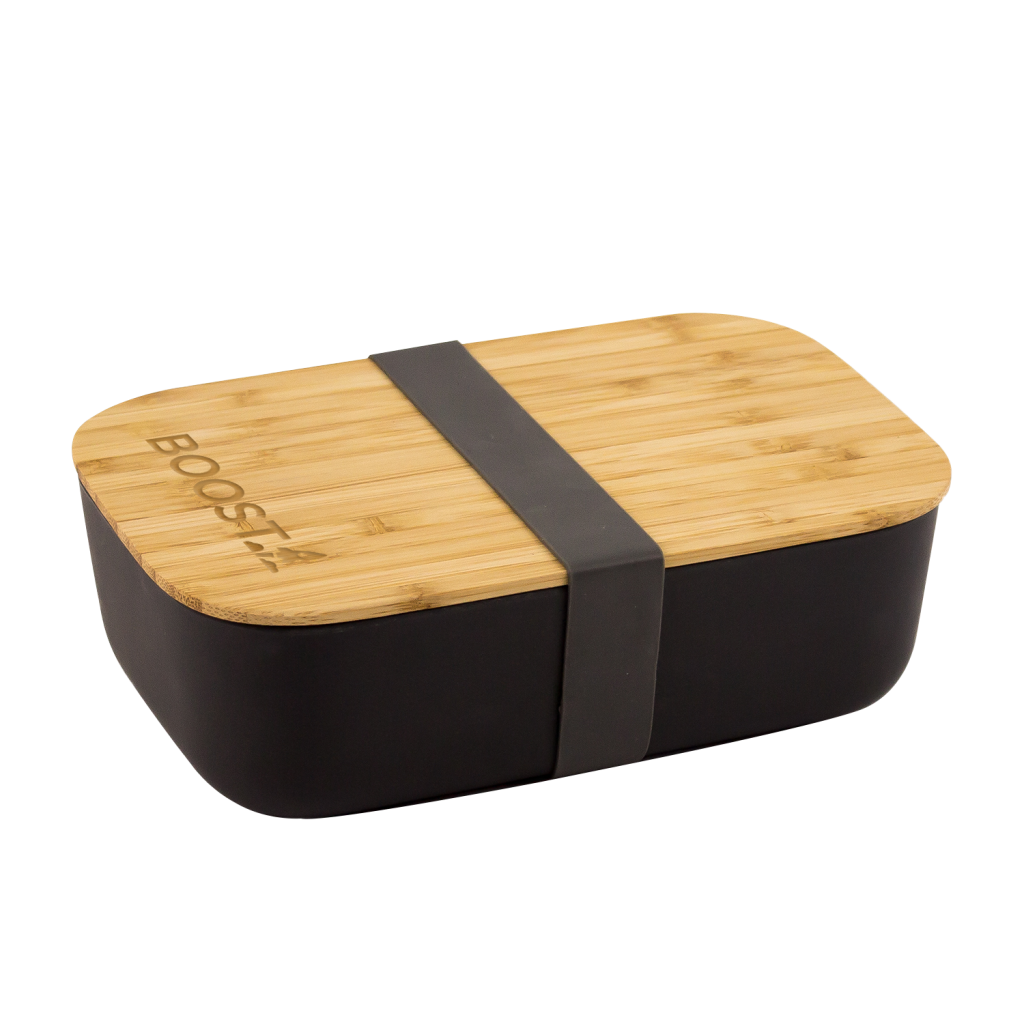 $18.63
Made from bamboo fibre, this lunch box comes with a 3 piece reusable cutlery set consisting of a knife, fork and spoon which all fit neatly into their own compartment. Comes with a silicone band in an eco kraft box. Dishwasher safe.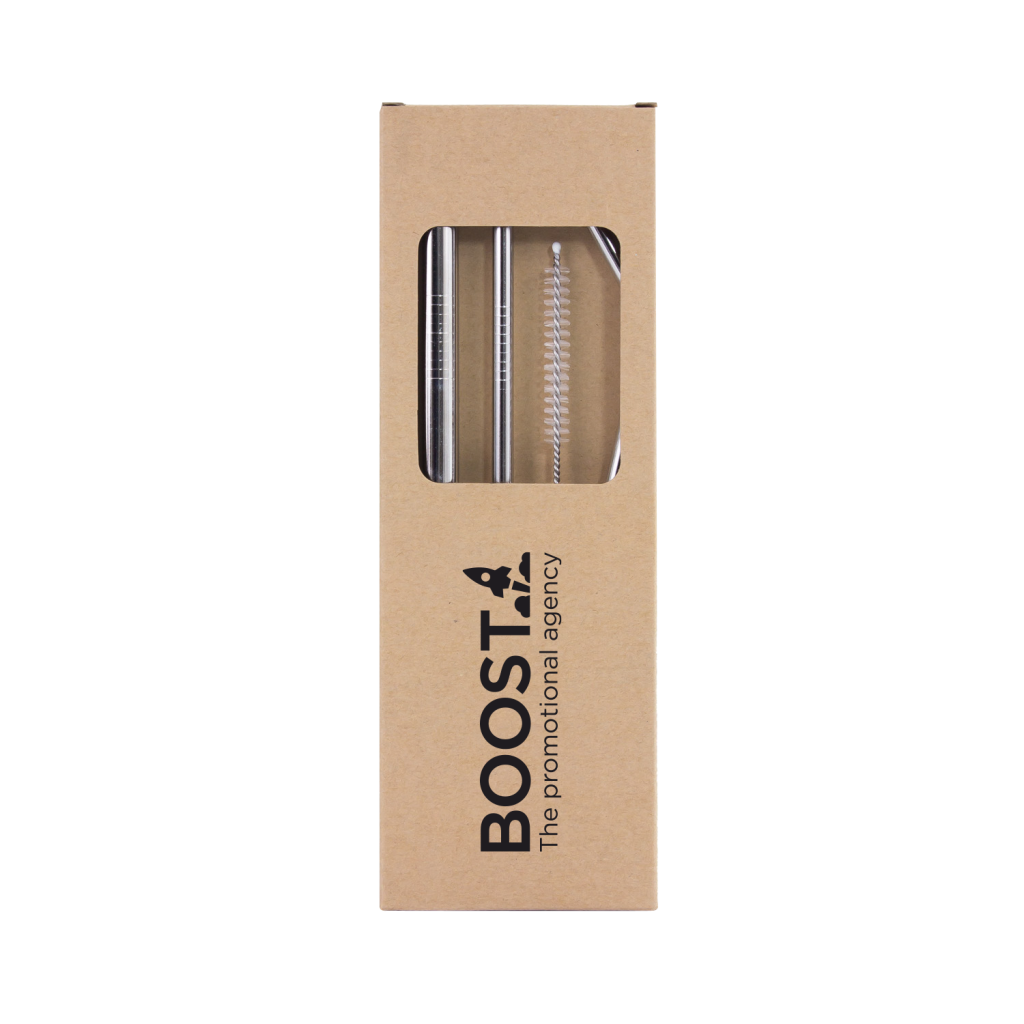 $7.90
Set of 4 includes: drinking straw, smoothie straw, bent straw and handy cleaning brush. Straws are made from food grade stainless steel. Dishwasher safe. Packed in a recyclable cardboard eco box.
Our guide to the eco-friendly materials in the range above
Stainless Steel
Stainless steel straws are sustainable because they are reusable and recyclable. 
Unbleached Fabric
Fabric tote bags made from unbleached fabric are environmentally friendly because production chemicals don't end up in our waters.
Bamboo
Our lunch box option made from bamboo is sustainable because it is harvested without destroying the roots, so it grows back. Unlike a tree for example which is destroyed and takes longer to regenerate.
Cork
Our cork coffee cup is considered eco-friendly because it is fully biodegradable and does not require the harvest of a whole plant. Cork is made from the bark of a tree.
Wood
Bottle openers made from wood are environmentally friendly as this is a natural material and can be recycled.
Glass
Glass is considered sustainable as it can be recycled.
Wheat
The charging cable made from wheat is a new and innovative bio-plastic. It can be used as an eco-friendly alternative to petroleum based plastics.