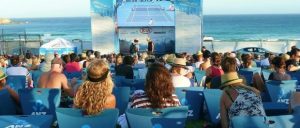 A Bum Box is lightweight, portable and comfortable with a thick corrugated seat and backrest strong enough to support up to 120kg.
With a Bumbox your audience can relax and enjoy the event in comfort and style!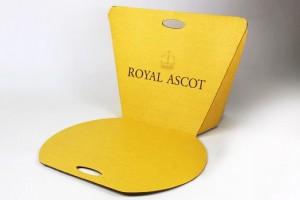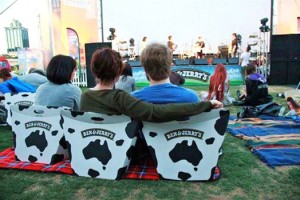 Crippz Promotions is the official NZ supplier of the BumBox – call our team on 0800 230 430 to find out how we can make your brand prominent at your next event!
BumBox acts like a mini, portable billboard – perfect for experiential marketing and brand placement at events. The corrugated cardboard has a polycoating to provide water resilience and increase the strength and durability of the promotional product.
Because the BumBox is made from corrugated cardboard, it can be printed with any design or branding using lithographic printing techniques, Flexo post print and silk screen printing. The large backrest in particular offers a large exposed space for company logos, branding and messaging.
The Bum Box is 100% recyclable and biodegradable and is made using corrugated cardboard from FSC-certified sustainable forests. The BumBox is perfect for companies wishing to support sustainable marketing.