"Sweets for my sweet, sugar for my honey!" Promotional edible giveaways – What better way to say thanks to clients & promote your brand than with delectable lollies, chocolates, cookies or hampers. Choose from a huge range of our goodies online that can be unbranded or printed with your logo.
Think gummy bears, snakes, skittles, m&ms, jelly beans & more! Tiny morsels of sugary goodness packaged in a jar, tin, bag or pillow pack all branded with your company logo or message. The perfect treat to hand out at an event or pop a pack in for your customers to open when they receive one of your products – droll!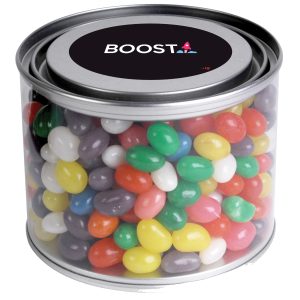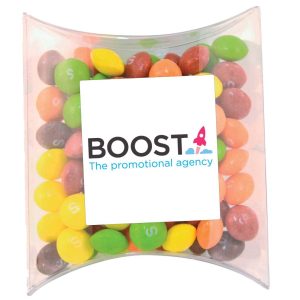 Chocolates
Rich chocolatey sweet delights. We can custom mould chocolates to suit your occasion or industry. What a great way to tickle your clients taste buds with heart shaped, foil wrapped or a whole range of luxurious chocolate with your logo moulded directly onto the chocolate or packaging.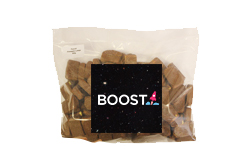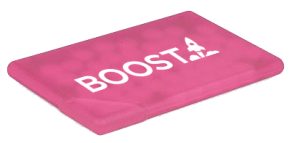 Cookies
Nothing beats a warm chocolate chip cookie, dunked in milk for an afternoon pick me up. Did you know we can create cookies in just about any shape you like, and frost it in your brands colours – or better yet we can draw your logo directly onto the cookie! If you want to stick with some of the classic flavours like choc chip, oat & raisin or gingerbread, then have your message printed on a sticker which can be placed on each individual cookie bag – winning!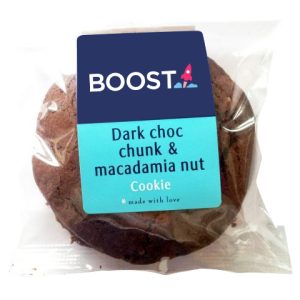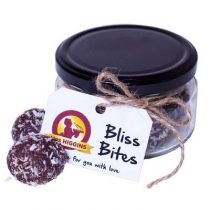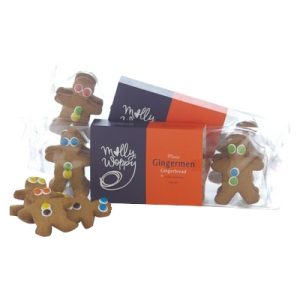 Everyone loves to receive presents, and a present filled with yummy snacks, sauces, chocolates, cheeses and even alcohol – now we're talking! Say thanks to your staff or clients this Christmas with one of our incredible hampers, so simple yet effective
If you want your next promotion to be different & well received then choose edible giveaways as gifts, they are popular with the masses & perfect for both men and female clients or staff.